If you want some categories' digests to go to your personal email, and others to work, you'll be using Throttle Pro's multiple addresses feature. Here's how.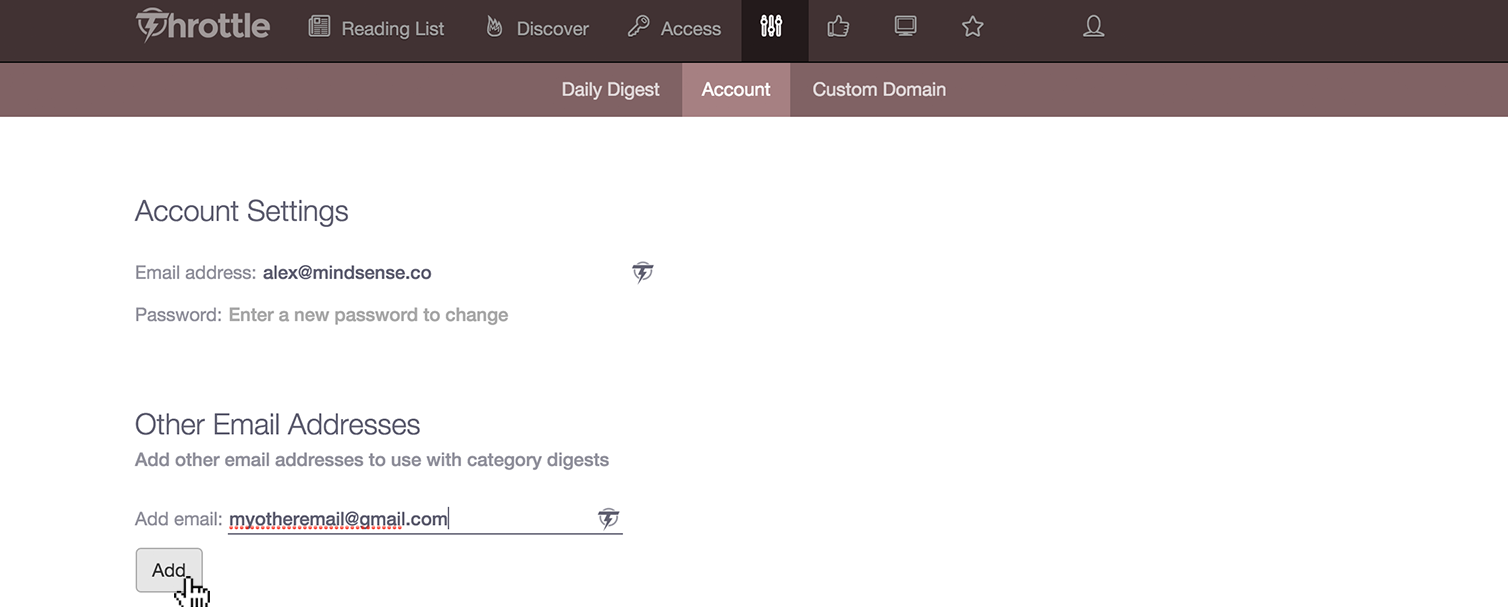 In Settings, click Account, and type an additional email address under "Other Email Addresses". Click "Add". You can do this as many times as you want.
Confirm the email address via the link you'll receive. Once completed, you can send a custom digest to that address.

Open any category and click its digest description in the top right, then under "Custom Digest" or "On" you can select any of your additional email addresses.
Note: Your primary email address will continue to be used until you verify the additional address by clicking the link in the verification email Throttle sends.